Module: English to Bangla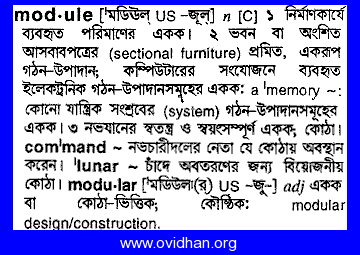 Module: English to English
Module (n.) A model or measure.
Module (n.) The size of some one part, as the diameter of semi-diameter of the base of a shaft, taken as a unit of measure by which the proportions of the other parts of the composition are regulated. Generally, for columns, the semi-diameter is taken, and divided in
Module (n.) To model; also, to modulate.